Thailand, one of the most buzzing South East Asia countries, has tons to offer in the area of food and drinks. Here are some of our featured Thai exhibitors, and more are on the way!
Boon Rawd Trading Company Limited
Boon Rawd Brewery was founded in 1933 and is based in Thailand. They produce and market various kinds of beverages, and have expanded in new directions encompassing food and snacks. Boon Rawd has also expanded into other businesses such as restaurants, logistics, property development and energy, which comprises of over 50 affiliated companies.
Eastern Polypack Company Limited (EPP)
Eastern Polypack Company Limited (EPP) is a member of Eastern Polymer Group (EPG) which specialized in thermal insulated tube, plastic sheet, automotive parts and accessory, aluminium air duct, lighting and plastic packaging.
EPP also has the capability in all field of production ranging from extrusion to molding to printing on packages. These ensure that our products are consistent in size and shape as well as meeting consumption standard. Products are contamination free for both with or without printing on as we use our unique food grade UV ink for printing on packages.
I Corporation
I Corporation brings the ultimate of all the best ingredients, creating the best and ultimate cakes and cookies. They make thousands of delicious cakes and cookies, delivering to customers every year.
Lakshita Holdings Co., Ltd
Lakshita Holding Co.,LTD., is one of the prestigious fast developing firms in the field of Export Company in Thailand. They are top 10 exporters in Basil Seed Drinks, throughout the world, and are dealing in more than 500 different products from different fields (food products, non food products including commodity products) and export round the globe.
Pakfood Public Company Limitedhttp://www.thaiunion.com
Pakfood Public Company Limited manufactures and distributes frozen foods and seafood products. Its frozen shrimp products include cooked shrimp, cooked shrimp ring, and stretched shrimp products. The company also offers a range of pre-fried breaded popcorn shrimps, ebi cheese balls, and popular shrimp dusted products. In addition, its pasteurized canned crabmeat products comprise colossal lump, jumbo lump, back fin, specially meat, and claw meat products. The company was founded in 1972 and is headquartered in Bangkok, Thailand.
​Phiboonchai Maepranom Thai Chili Paste
Phiboonchai Maepranom Thai Chili Paste Co., Ltd. is one of the leading manufacturers and exporters of ready-to-eat products from Thailand under 'Maepranom Brand' since 1959. Their products are varieties of ready-to-eat chili in oil, ready-to-cook chili, and curry pastes as well as, relishes seasonings and sauces.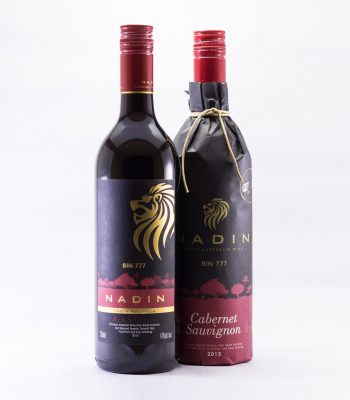 Thai Spirit Industry Co., Ltd
The Thai Spirit Industry Co., Ltd., a multiple beverage producer specializing in fruit wine-based products since 2003, single-handedly reinvigorated the Thai RTD market by launching "Nite".
With a production capacity of 60 million liters of fruit wine-based products every year, TSI intends to become a key player in the international beverage market by focusing on commercial excellence and consistently emphasizing product improvement. The TSI team has over 30 years of experience in wine fermentation technology. With TSI's quality management and proven expertise, our customers can be assured of the highest quality products.
The Magic Tree
The Magic Tree distributes cold pressed oils.